This one is a personal project, I'll be using similar makeup and application techniques as were used in the movie, although My appliance will be comprised of encapsulated silicone instead of foam latex.
The jumping off point for the build is the outer robe, I plan on making a mockup robe in the next couple of days to check the fit of everything before moving on to make the final robe out of the waffle fabric.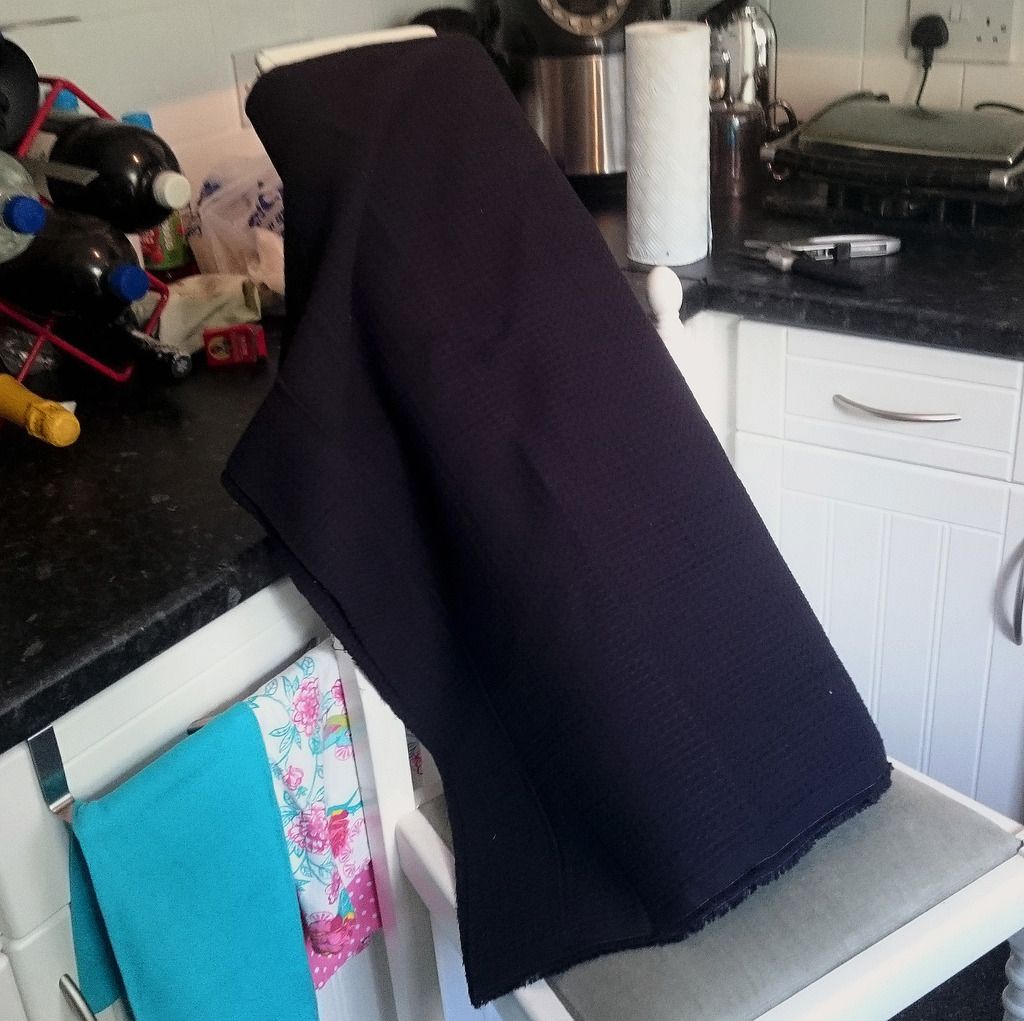 After making a test robe out of scrap fabric and adjusting my patterm based on what i learned from it. I finished off the outer robe  after a mammoth sewing session.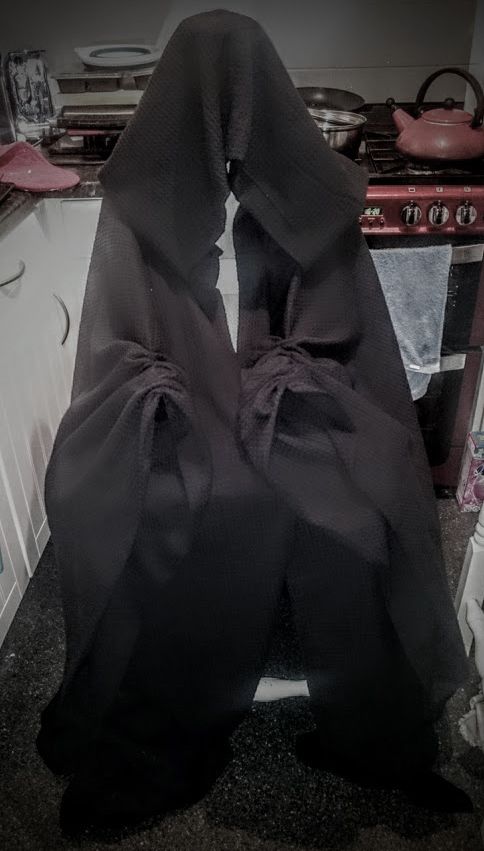 I made the inner robe in charcoal grey fabric, based on a Kimono style cut then tried it on, adjusting here and there untilI was happy before trying it on woth the outer robe to test that everything was sitting as it should.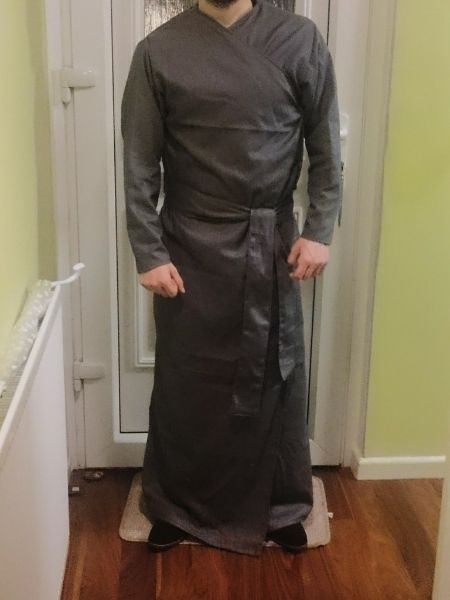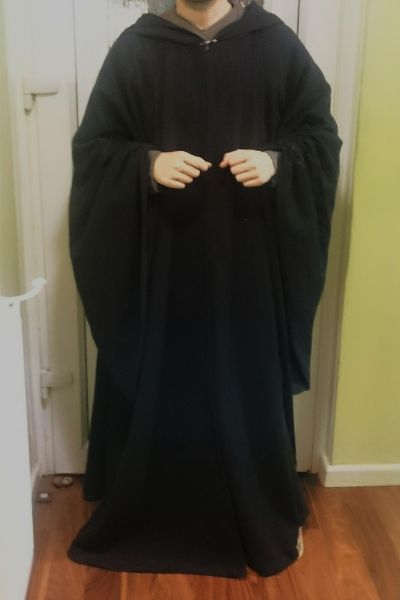 This is a quick makeup test , there's a few rough edges due to the fact that I only tested the back of my hand without blending into the palm like I would in the final makeup.
I have pretty pale skin as it is, so luckily I didn't have to go crazy with the colours.
I try to steer clear of painting things too theatrically so It's basically just some old age stipple and sub surface veining followed by a colour blend then some tonal washes to lighten the over all skin tone before going back in and punching out some of the details.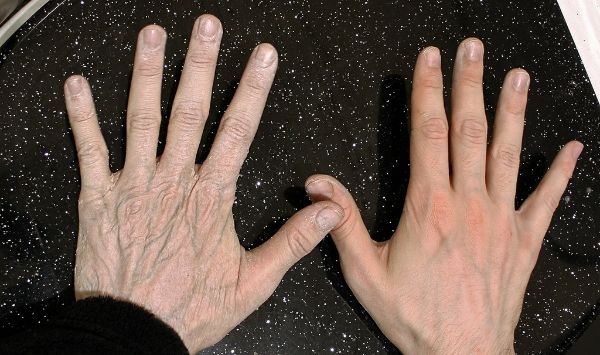 This is the sculpt for the appliance.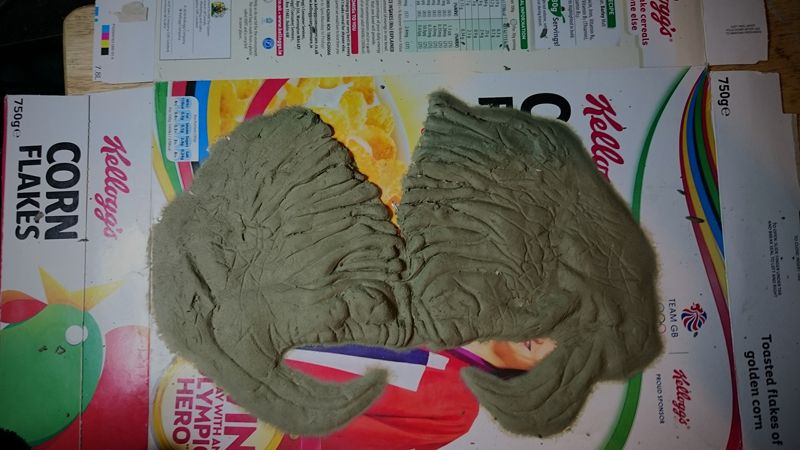 It's going to be a flat silicone transfer appliance, doing it this way saves time and funds by not having to deal with life casting and expensive two part epoxy moulds.
The V shaped space in the back is essentially a dart like you would have on a piece of fabric.
This allows the appliance to conform to the wearers face and head by wrapping around the head then joining the two halves at the V shaped section.
Once I had sculpted the clasp, made a transfer mould and produced a rough casting.
I then clean up the casting ,clear coated it before making a mould of it to produce the final clasp.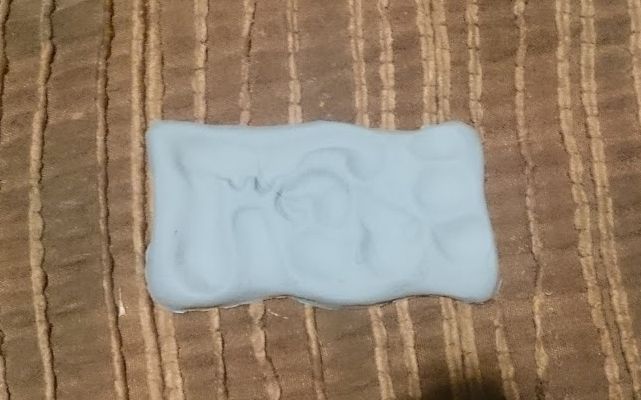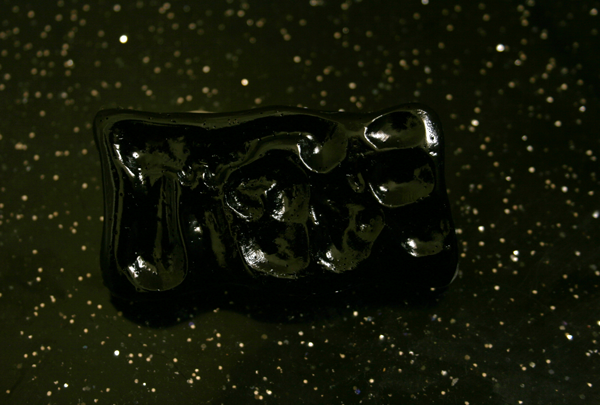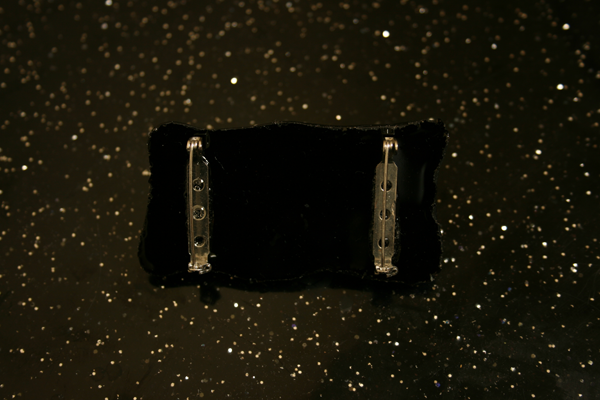 :
This is the test appliance pulled from the mould and powdered.
I'll be pre-painting it to make the final paint process faster and also to make it easier to see the key details that I'll need to be able to spot in order to align it properly.
The excess powder resting in the deeps of the applicance act as a highlight, giving it an almost two dimensional look in this image but the appliance has retained all of the dimension of the original sculpt